Konnichiwa !!!
I would like to teach our Japanese friends the ways of using forums !!!
its so easy similar to blogs =)
First, press the button "New Topic" that located to the right in top & down the page !!!

Now you are going to see this page …here you can write whatever you want to post ….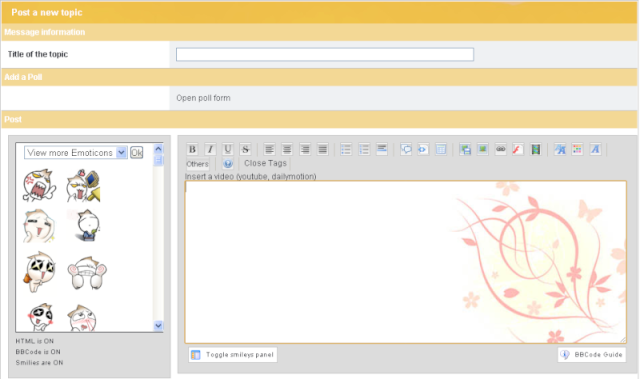 Before you write your post, you will have to write the title of the topic above !!
You can also make a poll for some discussions !!!
The tools above are similar to "Microsoft Word" so I bet you know what does they mean but they way of using them here is little bit different ….
Before you start editing the post …I recommend you to finish writing what you want to post first ….
After that…if you want to edit the "color, font, or font size" you have to HIGHLIGHT the sentence that you want to edit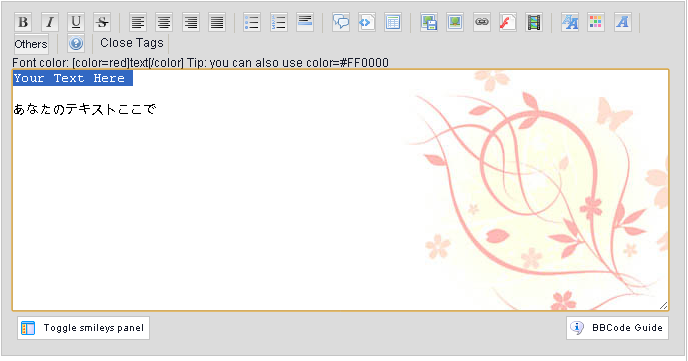 after pressing color or font size or any type of edit, you will see some writing appears on the sides of the highlighted writing ….thats mean you are success to edit the sentence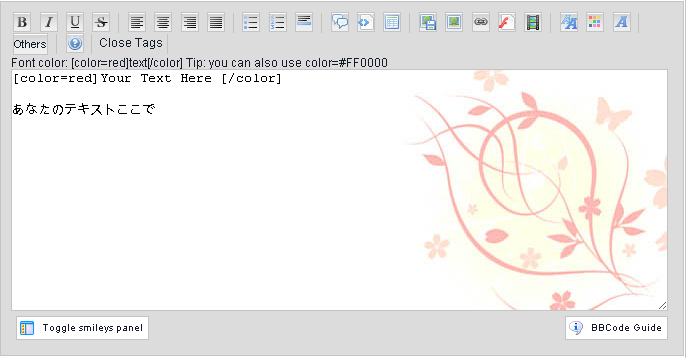 Note: you can highlight the whole post ….you can also highlight again if you want more than one edit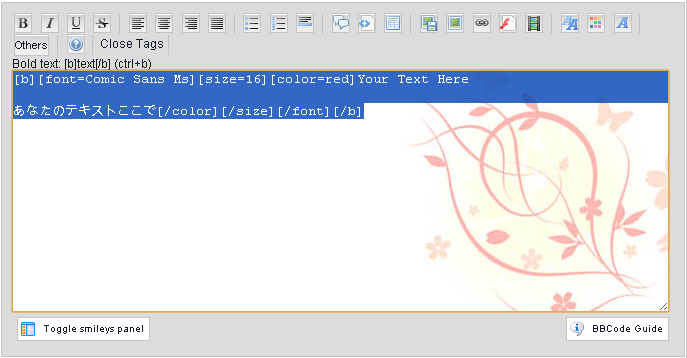 Something else you can add to your post is "smilies" …which are on the left of the text box..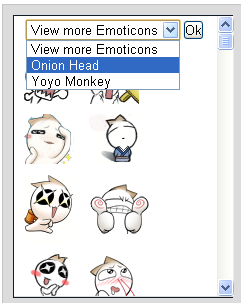 When u add a smile another text will appear too ..its the code of the smile =)
Before you click send, I recommend you to "preview" your post first..its will show you how your post will appear exactly =)

If you think that you posted something wrong and you want to re-edit it, you can re-edit it by clicking on the "Edit" button down your post.. !!!

This is the simple steps on how you make your first post =) … I hope its easy
If you have any question please comment right away and I will help you any time !!!
Ja, mata ne !!!!